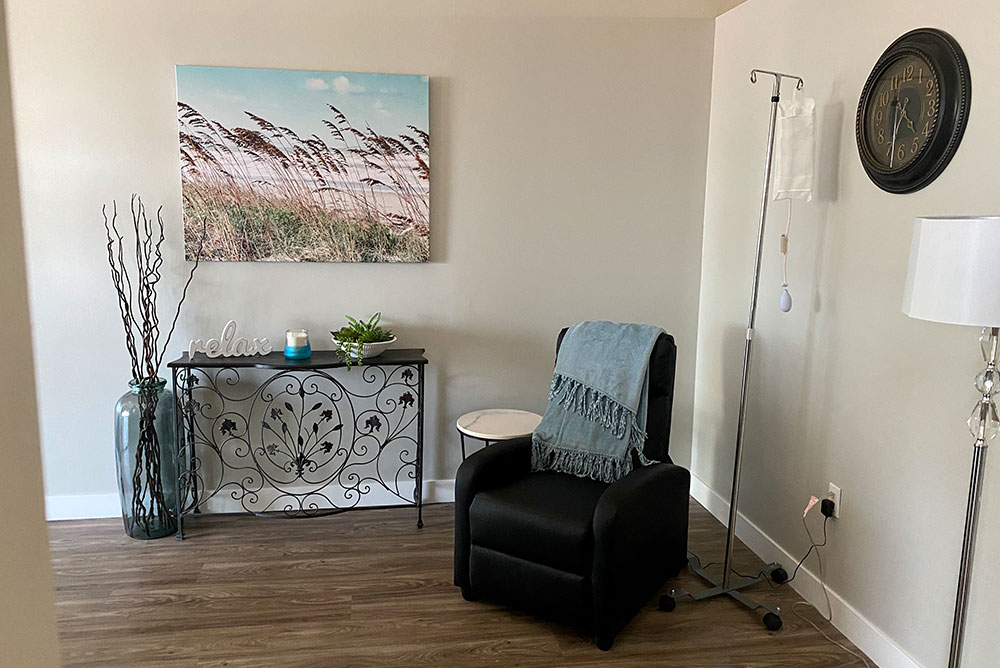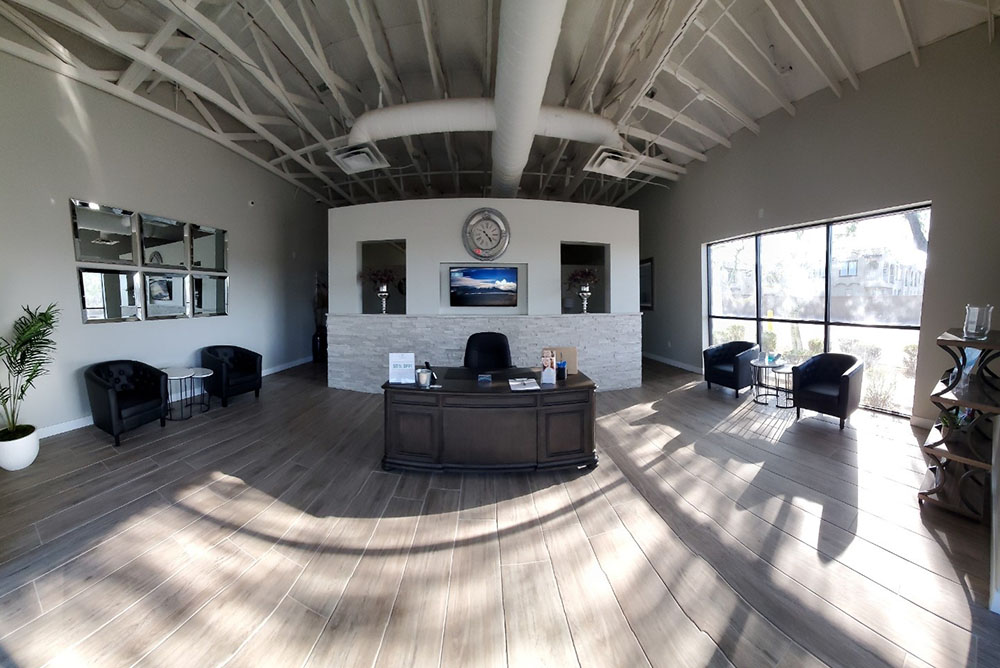 Vitalize Infusion Center (VIC) was officially established in 2020 as an extension from our Internal Medicine Clinic and our Med Spa after relocating to the new building in Chandler, AZ. As part of the Vitalize Nation, VIC offers a variety of IV Vitamin Therapies specifically for hydration, immunity, stamina, energy, metabolism, and mental health. We also offer other products and services including IV Antibiotic treatments and Prescription Medications that can only be prescribed by Physicians.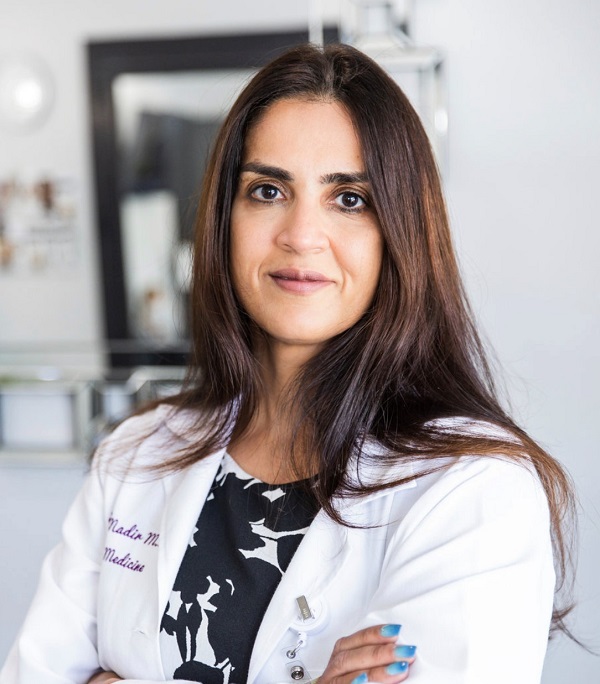 Ehreema Nadir, MD
Chief Medical Officer (CMO) & Medical Director
Vitalize Infusion Center (VIC) is owned and operated under the direct supervision of Ehreema Nadir, MD. In addition to being the Medical Director for American Medical Associates (AMA), Vitalize Med Spa, Vitalize Weight Management (VWM) and Vitalize Infusion Center (VIC), Dr. Nadir is also a full time Hospitalist at Dignity Health (Chandler Regional and Mercy Gilbert Medical Center). She has been in Hospital and Primary Care setting for almost 15 years and is also a Licensed Cosmetic Injector. She does all the Botox and Filler treatments herself at our Med Spa and she is the supervising Physician over all infusions and treatments at VIC.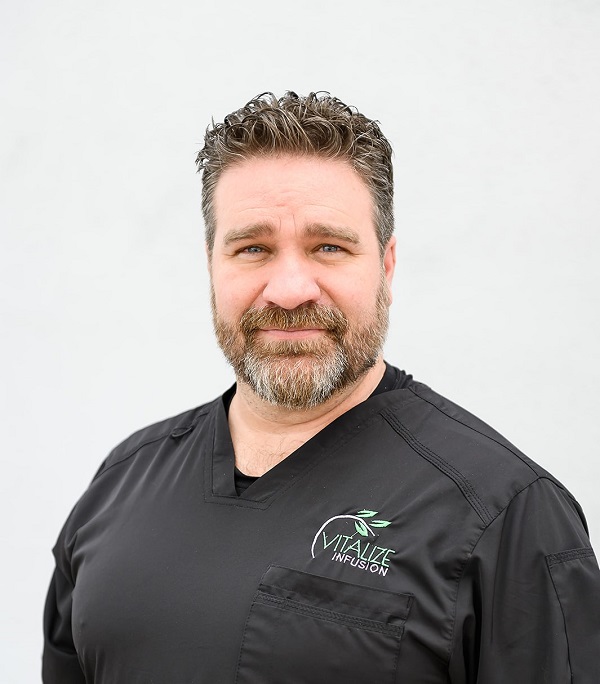 Jack Johnson RN, RNIS
Clinic Manager & IV Infusion Specialist
Jack is an US Army Veteran and a former Phoenix Police Officer. In 2008 Jack received his nursing degree and worked as a Nurse at both a Long-Term Care Facility and Acute Care Hospitals.
Jack worked in multiple departments as a Float-Nurse and gained experience in all areas of the hospital. Jack soon gained the reputation as the "IV Guy" and was called in to do the hard sticks. Jack prides himself at always being easy-going and listening to his patients and making them feel comfortable.
Since Joining VIC, Jack has gained in depth knowledge about Infusion therapies ranging from treating patients with chronic and fatal diseases with the current antibiotic medications to hydration for professional athletes to help with their workout regimen. Jack also makes a special bag for those that are planning to drink or are hung over after a long night of drinking alcohol. Jack likes to research the best ways to treat his patients and make them feel great!
Why Do We Do It?
In the revitalized world, people like to live a health lifestyle with proper Nutrition, adequate Exercise, and appropriate Supplements. But then there are times that despite our best efforts, we fall behind our own expectations and desires. Extreme workouts, exhaustingly dry Arizona days, and lack of proper nutrition and hydration leaves the body weak and susceptible. Our body breakdowns to disease and sickness. Most try to seek out home remedies or an Urgent Care or even Emergency Rooms, but we all know how costly they can be!
With the benefit of being a patient VIC, you can make a same day appointment and come in to get rehydrated. We can help add therapies that replenish your body's much needed vitamins and micronutrients to give your system a complete rejuvenation. The service and atmosphere we provide is second to none. Come check us out and we will have you feel better in no time and at much less cost than anyone else and with very qualified people.
If you're looking to feel revived, this is the place for you. I did the infusions at a couple other locations and this one felt as if the quality was 10 times better.
– Jennifer S.
Wow, I feel great and was feeling so sluggish for the past month. Really needed this. Thank you so much! Help me out with my daily routine.
– Susanne V.